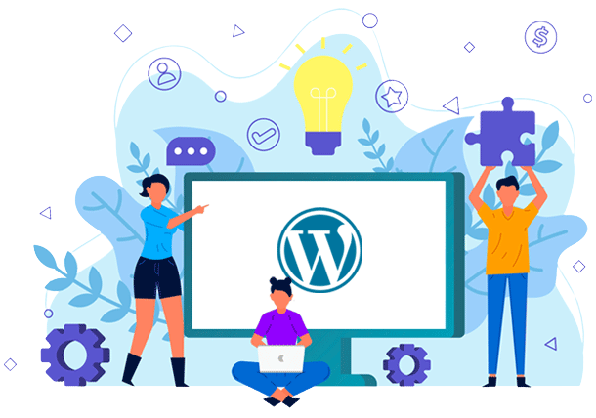 Most Trusted WordPress Development Company In Lucknow
We're a trusted WordPress website design company that helps manage your website so it's simple and easy to use. Our WordPress experts set you up for success by creating a custom design that fits your needs and goals. We're results-driven, so you can be confident that we'll deliver a high-quality website that meets your expectations. WordPress design and development services from Clickretina.com can help you create a high-converting site that is optimized for search engines. With our experienced team of professionals, we can help you take your online presence to the next level. A well-designed website is essential for any business that wants to be successful online.
How WordPress Web Design Can Boost Your Business
The important aspect of SEO is to rank your website better in search results. To accomplish this task we make your website both users and search engine robots easy to understand.
As a business owner, you want to make sure your website is designed in a way that is not only visually appealing, but also easy to use and navigate.
WordPress is a popular content management system that allows for a high degree of customization, making it perfect for businesses of all sizes.
A WordPress web designer can help you create a website that is both stylish and functional, which will help boost your business.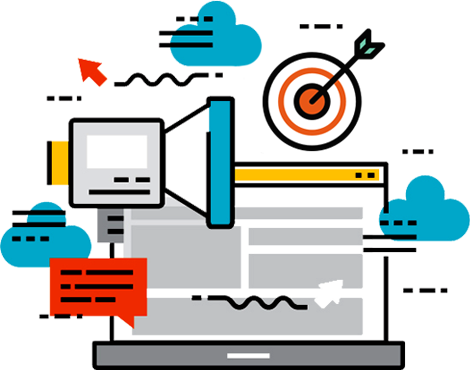 For a top-performing website, you need WordPress development. Here's why:
WordPress is a popular content management system (CMS) that helps you create a website or blog. While there are other CMS options available, WordPress is one of the most user-friendly and versatile platforms available.
WordPress: the most flexible website design platform
WordPress is a popular web design platform because it offers flexibility to designers and developers. WordPress can be used for simple websites or complex web applications. WordPress is easy to use and has a large community of users and developers.
Designers and developers can choose from a wide range of themes and plugins to extend the functionality of WordPress. WordPress is also scalable, so it can be used for small sites or large enterprise applications.
WordPress is an open source platform, so it is free to use. There are no licensing costs or restrictions on what you can do with WordPress. This makes WordPress an attractive option for many businesses and organizations.
How WordPress as a Content Management System Makes Life Easy for Everyone
WordPress one of the most popular content management systems (CMS) in the world, powering millions of websites.
But what makes WordPress so popular? One of the main reasons is that it's easy to use. Even if you're not a technical person, you can still create a beautiful website with WordPress.
There are lots of templates and plugins available, so you can customize your site to look however you want. And if you need help, there's a large community of WordPress users who are always willing to lend a hand.
So if you're looking for an easy-to-use CMS, WordPress is definitely worth checking out.
Get More Out of WordPress With These must-have Plugins
As a WordPress website development company, we often get asked about which plugins are the most powerful for WordPress websites. Here are our top three picks:
Jetpack is a plugin that provides a vast array of features for WordPress websites, including social media integration, security, performance enhancements, and more.
Yoast SEO is a plugin that helps you optimize your website for search engines, making it easier for people to find your site when they're searching for keywords related to your business or website content.
Gravity Forms is a plugin that allows you to create custom forms and surveys for your WordPress website. This is great for collecting customer feedback or conducting market research.
SEO-Friendly Web Designs for WordPress Websites
As a WordPress web designer, it's important to create SEO-friendly designs for your clients' websites. By following some simple guidelines, you can make sure that your designs will help clients rank higher in search engine results pages.
Here are some tips for creating SEO-friendly WordPress designs:
Use keyword-rich titles and descriptions.
Optimize images for search engines.
Use clean, well-organized code.
Include relevant keywords in the tags and categories of your posts and pages.
Promote social sharing of your content.
Our WordPress Expert Process
Trust Our Team to Build an Easily Navigable Website for Your Brand
By following these tips, you can create WordPress designs that will help your clients rank higher in search engine results pages.
When it comes to creating a WordPress website that is both easily navigable and reflective of your brand, you can trust our team at Clickretina.com. We have a tried and true process for designing WordPress websites that always produces great results.
First, we consult with you to get an understanding of your brand and what you want your website to achieve. Then, our talented designers get to work creating a custom website design that is both visually appealing and user-friendly. Finally, our developers build the website using WordPress, ensuring that it functions perfectly and is responsive on all devices.
Throughout the entire process, we remain in close communication with you so that you are always up-to-date on the progress of your project. We want you to be thrilled with the end result, and we believe that our process is the best way to achieve that goal.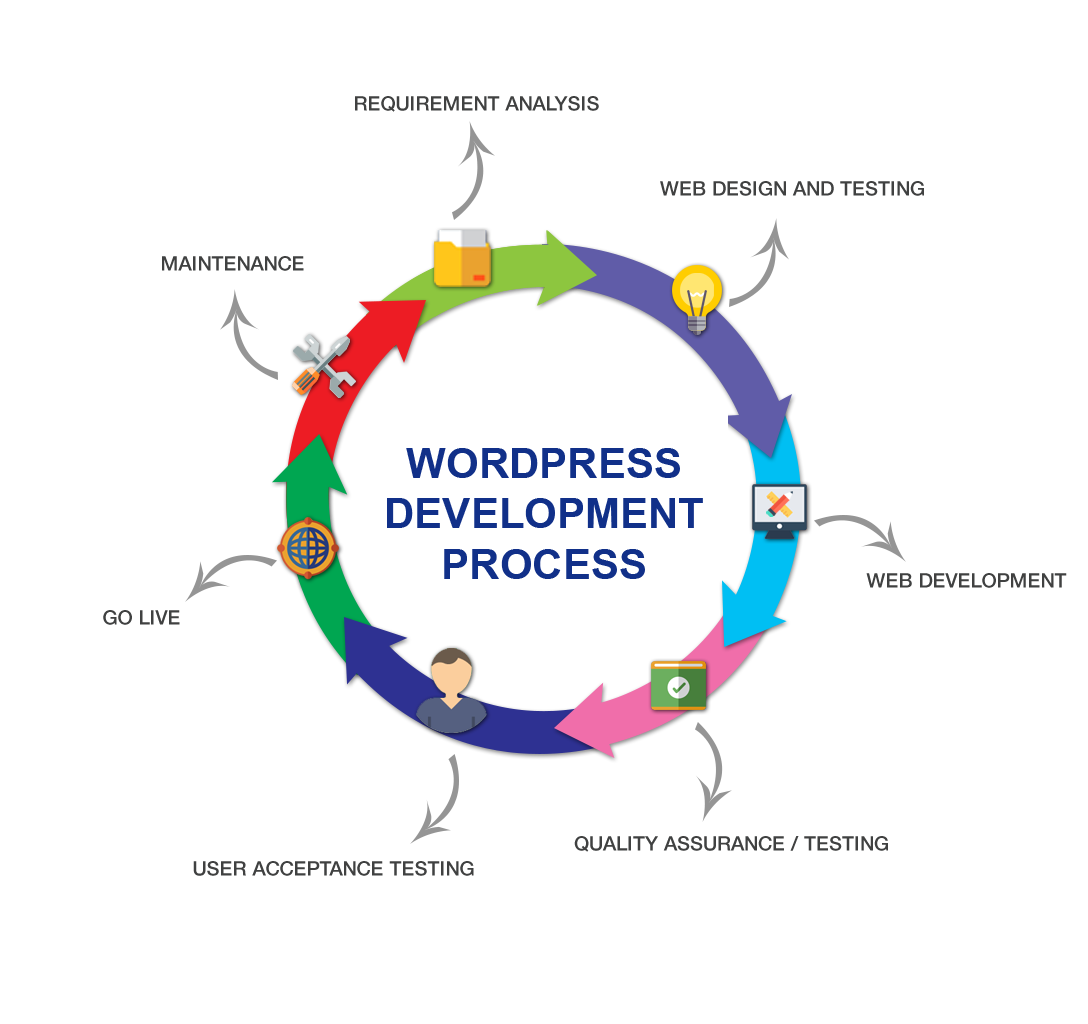 Getting in touch with a professional and reliable digital marketing company is an important step that can help you to create and implement useful digital marketing strategies that can help to increase your visibility and reach new customers.

How ClickRetina.com Can Help You Create a Stunning and Functional WordPress Website
We're more than a WordPress website designing company: we're a digital marketing agency.
The Secret to Our Success? Client-Centric Strategies.
How Do We Stay Ahead Of The Curve?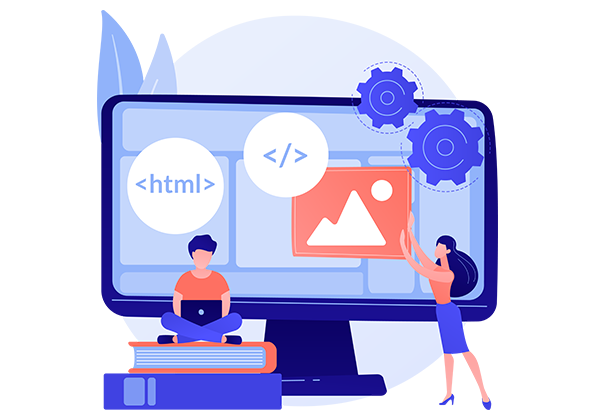 OUR SUCCESS STORY
Trending Blog Posts
In today's digital age, social media has become an integral part of our lives. Whether it's for personal use or...
LinkedIn is a goldmine of professional information, making it a valuable resource for lead generation, recruitment, market research, and more....
In the ever-evolving world of social media marketing, understanding and harnessing the power of algorithms is crucial for digital marketers....
A Google Map Extractor is a software tool or service created to extract data from Google Maps. It enables users...
Client Overview:  Kalpana Industrial Parks, a leading player in the industrial real estate sector, specializes in providing state-of-the-art warehousing solutions...
I interrogated a strategist who's worked with MrBeast and generated over 90 billion views. Checkout this video to learn more...
Have Questions?
Q-1: How to Create an SEO-Ready WordPress Website ?
Ans:
If you're a WordPress website developer, there are certain things you can do to make sure your site is ready for SEO. Here are four tips:
1- Use keyword-rich titles and descriptions.
Make sure your titles and descriptions include the keywords you want to rank for. This will help search engines understand what your site is about and index it accordingly.
2- Optimize your images
In addition to using keyword-rich file names and alt text, you should also compress your images to ensure that they load quickly. Slow loading times can hurt your SEO rankings.
3- Use an SEO plugin
There are several great plugins that can help with your on-page SEO, including Yoast SEO and All in One SEO Pack.
Q-2: Why should I rely upon Clickretina.com for WordPress Website Development?
Ans:
If you're looking for a WordPress website development company that you can rely on, look no further than Clickretina.com. We have a team of experienced WordPress designers and developers who are dedicated to creating high-quality websites for our clients.
Here are just a few reasons why you should choose Clickretina.com for your WordPress website development needs:
We're committed to providing our clients with the best possible service. We'll work with you to ensure that your website is exactly what you want it to be.
Our team has years of experience in WordPress website development. We know how to create beautiful, functional websites that will meet your needs and exceed your expectations.