WE ARE HIRING
Current Job Openings
We are always in the search of creative, enthusiastic, and innovative minds who love all things digital just as much as we do. If you think you have it all, send your updated resume to [email protected] NOW.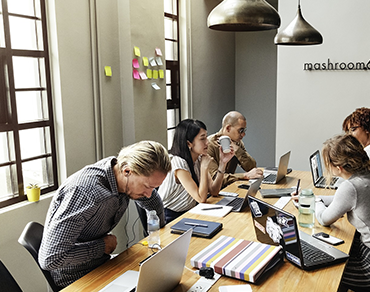 ClickRetina is a result-driven digital marketing company that can help businesses in Lucknow to find the right marketing solution. The company has been helping businesses in Lucknow for over 8 years, and the results speak for themselves. ClickRetina.com is a Leading Google Partner digital marketing company based in Lucknow, India.
WE ARE LOOKING FOR
Open Positions
HR Executive
We are looking for ambitious, result oriented Freshers with excellent communication skills to join our growth-oriented, passionate team of HR Recruiters.
Content Writer Intern
Looking for a content writer who can produce engaging write-up for our websites. The intern will be expected to have phenomenal, research & creative writing skills. Prior knowledge in Finance will be preferred.

Graphic Designer Intern
We are looking for a talented Graphic Designer to create amazing user experiences websites that bring simplicity and user-friendliness. The ideal candidate should have an eye for clean and artful web design having superior user interface design skills.
Wordpress Developer
We are looking for an experienced and passionate WordPress Developer to join our IT team! As a WordPress Developer at our company, you will be responsible for both back-end and front-end development, including creating WordPress themes and plugins.
Lead Generation Executive
We are looking for a PPC expert who has minimum 1 years of Experience in managing FB, Google ads, Knowledge with remarketing ads & setting up goals and conversions.
SEO Executive
We are looking for Candidate who should know about the outreaching and interact with the admin of the particular website & blogs and knowledge about monitoring responses to posts via the website, social media or other platforms to better understand the audience.
Social Media Manager
We are looking for a talented Social media manager to administer our social media accounts. You will be responsible for creating original text and video content, managing posts and responding to followers. You will manage our company image in a cohesive way to achieve our marketing goals.
Digital Marketing Executive
We are immediately looking for Digital Marketing Executive for our clients. Interested candidates can apply on naukri. don't call we will get back to you if shortlisted.